Cities We Serve in Mississippi
Our natural based solution will rid your yard from mosquitoes and other pesky insects for approximately 21 days. Guaranteed 18 out of 21 days. All resprays are free of charge. NO CONTRACT NEEDED.
The Mosquito Eliminators Are Here To Help.
As a founder in the outdoor pest control industry,  no one has delivered more treatments, protected more families and yards, and covered more zip codes than Mosquito Eliminators – it's not even close.
Fight The Bite With Mosquito and Tick Control
Are mosquitoes and ticks ruining your outdoor fun? Mosquito Eliminators can help you protect your yard with our tick and mosquito treatments.
Misting Systems
Misting system Is designed to make a barrier around the area of your yard you would like protect from mosquitos and other pesky insects. Misting system consist of a 55 gallon drum full of a solution, a control panel on top of 55 gallon drum with a remote control, ¼ inch tubing spread out ever 10 – 12 linear feet with misting nozzles attached in your yard. Misting system control panel timer is normally set for 3 one minute cycles through the day. All solutions are pet and family safe.
Horse Flies
We can add an additional solution to the Barrier spray service to get rid of the horse flies for 30 days.
All solutions are pet and family safe.
Flea and Tick Prevention
Our flea and tick service is normally every 30 days service. We apply a solution that is safe for your pets and family. The solution will be sprayed to the targeted areas needed to solve the problem and hold a residual.
Special Event Spraying
We provide the Barrier Spray service for the event for the total prevention of pesky insects. We will apply a barrier spray around the area needed for protection. Service will be provided 3-5 days prior to the event.
What You Don't Know Could Hurt You...
Mosquitoes are not only annoying, but can be dangerous. Learn more about these pests and how you can help control them on your property.
We Guarantee Our Services
Mosquitoes Teeny, Tiny, Silent Disease Carriers.
The mosquito has quite an awful reputation. It has been called the biggest killer on the planet and the most deadly animal in the world. With just one bite it can cause great havoc by spreading devastating illnesses like West Nile Virus, Encephalitis, Malaria, Chikungunya and even Heartworm in pets.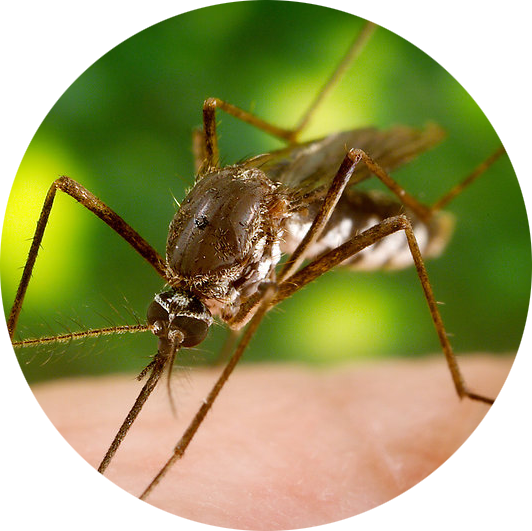 1/2 Acre Full Season
Up To 1/2 Acre

Pre-Pay Required
Misting Systems
$500 Discount

20 Misting Nozzles

2 Year Warranty
1 Acre Full Season
Up To 1 Acre

Pre-Pay Required
Misting Systems
$500 Discount

20 Misting Nozzles

2 Year Warranty