Mosquito Control In West Hattiesburg
Our natural based solution will rid your yard from mosquitoes and other pesky insects for approximately 21 days. Guaranteed 18 out of 21 days. All resprays are free of charge. NO CONTRACT NEEDED.
The Mosquito Eliminators Are Here To Help.
As a founder in the outdoor pest control industry,  no one has delivered more treatments, protected more families and yards, and covered more zip codes than Mosquito Eliminators – it's not even close.
Fight The Bite With Mosquito and Tick Control
Are mosquitoes and ticks ruining your outdoor fun? Mosquito Eliminators can help you protect your yard with our tick and mosquito treatments.
Misting Systems
Misting system Is designed to make a barrier around the area of your yard you would like protect from mosquitos and other pesky insects. Misting system consist of a 55 gallon drum full of a solution, a control panel on top of 55 gallon drum with a remote control, ¼ inch tubing spread out ever 10 – 12 linear feet with misting nozzles attached in your yard. Misting system control panel timer is normally set for 3 one minute cycles through the day. All solutions are pet and family safe.
Horse Flies
We can add an additional solution to the Barrier spray service to get rid of the horse flies for 30 days.
All solutions are pet and family safe.
Flea and Tick Prevention
Our flea and tick service is normally every 30 days service. We apply a solution that is safe for your pets and family. The solution will be sprayed to the targeted areas needed to solve the problem and hold a residual.
Special Event Spraying
We provide the Barrier Spray service for the event for the total prevention of pesky insects. We will apply a barrier spray around the area needed for protection. Service will be provided 3-5 days prior to the event.
What You Don't Know Could Hurt You...
Mosquitoes are not only annoying, but can be dangerous. Learn more about these pests and how you can help control them on your property.
We Guarantee Our Services
Mosquitoes Teeny, Tiny, Silent Disease Carriers.
The mosquito has quite an awful reputation. It has been called the biggest killer on the planet and the most deadly animal in the world. With just one bite it can cause great havoc by spreading devastating illnesses like West Nile Virus, Encephalitis, Malaria, Chikungunya and even Heartworm in pets.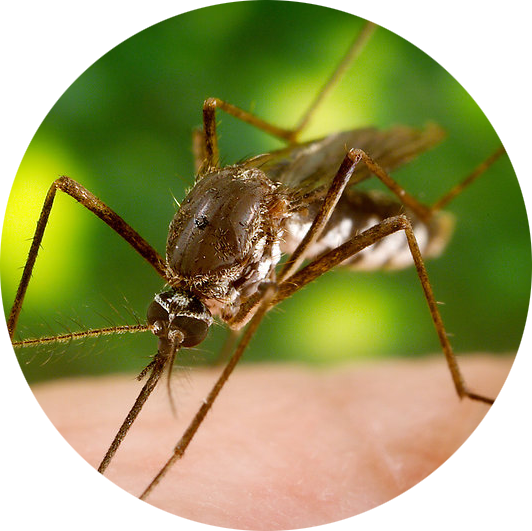 1/2 Acre Full Season
Up To 1/2 Acre

Pre-Pay Required
Misting Systems
$500 Discount

20 Misting Nozzles

2 Year Warranty
1 Acre Full Season
Up To 1 Acre

Pre-Pay Required
Misting Systems
$500 Discount

20 Misting Nozzles

2 Year Warranty

"Drew really saved the day. Planning an outside wedding was already tough, but while setting up, we noticed the mosquitos. Drew came and took care of the problem and the wedding went off great."
John C. Hattiesburg, MS

"We were to the point where we couldn't even take the kids or dogs outside from mosquitos and horseflies. We signed up for the full season spray and within a week our yard was ours again."
Joslyn M. Columbia, MS

"The bugs at the camp were getting crazy. Mosquito Eliminators took care of the issue and still preserved the wildlife. We will definitely be using Drew again."
David W. Laurel, MS
Mosquito Control in West Hattiesburg Mississippi
Mosquitoes are certainly annoying bugs that we easily get irritated by. They can destroy the enjoyment of being outdoors early in the morning or late at night on a great day. The variety of mosquitoes that are around in a provided place depends upon the environment as well as the quantity of rain. Mosquitoes lay their eggs in water so where there is lots of it such as in swamps you will find several mosquitoes.
Getting rid of mosquitoes tends to be a rough job sometimes. There are those parts of the year when you wish to be outdoors however the variety of mosquitoes will keep you inside. Simply smacking them can quickly get rid of them but already they have actually most likely currently taken a bite from you. There are better ways to tackle removing them. 
It is very important to attempt to kill mosquitoes as they are far more than just irritating. They carry with them different diseases that can result in the death of people. You can contract Malaria and West Nile from mosquitoes that are contaminated with them. Do your part to eliminate all of the mosquitoes in your area so that you will not need to worry about contracting them.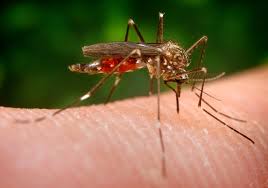 It is essential to secure yourself from mosquito bites. As they draw blood from the body they leave locations that are bumpy and inflamed. They also become rather itchy and can even have a burning sensation to them. Placing cortisone cream on them will help to decrease the pain from them, especially for kids.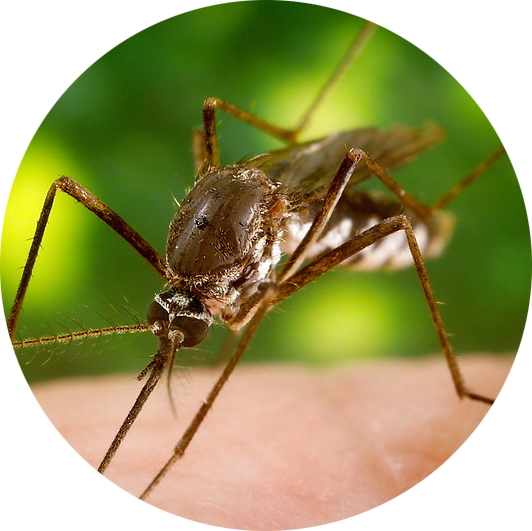 Lots of types of mosquitoes have been known to bring lethal illness also. You never ever understand which of the mosquitoes out there might have them so always safeguard yourself. Wear bug spray which contains a minimum of 50% DEET. You also need to use long sleeves and pants to cover as much of your body as possible from them. Even so, you have to spray the repellent on your clothes. A lot of the types of mosquitoes can bite through thin layers of clothing.
Some of the types of diseases associated with mosquitoes consist of West Nile and Malaria. Both of them can lead to a person ending up being incredibly ill. The signs are often similar to those of the flu at first. As they progress a person will begin to have internal problems due to their body's immune system being deteriorated. Malaria also affects the liver which can result in an individual's internal organs not functioning as they should. without treatment, both West Nile and Malaria can lead to death.
Mosquito Eliminators Barrier Spray Program ensures that you will have a mosquito-free outdoor environment for the entire family. Approximately every 21 days we will visit your home and apply treatment to the designated areas.
Mosquito Eliminators Misting Systems
Misting system is a system that would be installed. The misting system consists of a control panel mounted on a 55-gallon drum. The misting nozzles will be throughout the yard.
About West Hattiesburg, MS
Mississippi ( (listen)) is a state in the Southeastern region of the United States, bordered to the north by Tennessee; to the east by Alabama; to the south by the Gulf of Mexico; to the southwest by Louisiana; and to the northwest by Arkansas. Mississippi's western boundary is largely defined by the Mississippi River. Mississippi is the 32nd largest and 35th-most populous of the 50 U.S. states. Jackson is both the state's capital and largest city. Greater Jackson is the state's most populous metropolitan area, with a population of 591,978 in 2020.On December 10, 1817, Mississippi became the 20th state admitted to the Union. By 1860, Mississippi was the nation's top cotton-producing state and slaves accounted for 55% of the state population. Mississippi declared its secession from the Union on January 9, 1861, and was one of the seven original Confederate States, which constituted the largest slaveholding states in the nation. Following the Civil War, it was restored to the Union on February 23, 1870.Until the Great Migration of the 1930s, African Americans were a majority of Mississippi's population. In 2010, 37.3% of Mississippi's population was African American, the highest percentage of any state. Mississippi was the site of many prominent events during the civil rights movement, including the Ole Miss riot of 1962 by white students objecting to desegregation, the 1963 assassination of Medgar Evers, and the 1964 Freedom Summer murders of three activists working on voting rights.
West Hattiesburg, MS Driving Directions